About this sector discount
---
We understand the value of time and money in the Trades sector and are pleased to support you by offering cost-effective first aid training and flexible course styles that require reduced time off the tools.
Whether you are a sole trader or associated with a large construction company, are an apprentice, office administrator, or the boss, if you work in the trades you are probably eligible for our Trades discount.  The Trades Sector discount applies to our Workplace First Aider course, which meets NZQA and WorkSafe requirements for most industries and workplaces. We also offer cost effective First Aid Revalidation and private group course.
To find out more about our first aid courses, please view our course information. To find out more about how to organise a private group course, please view our group booking information.
To find out more about the course content and NZQA unit standards please view our course information.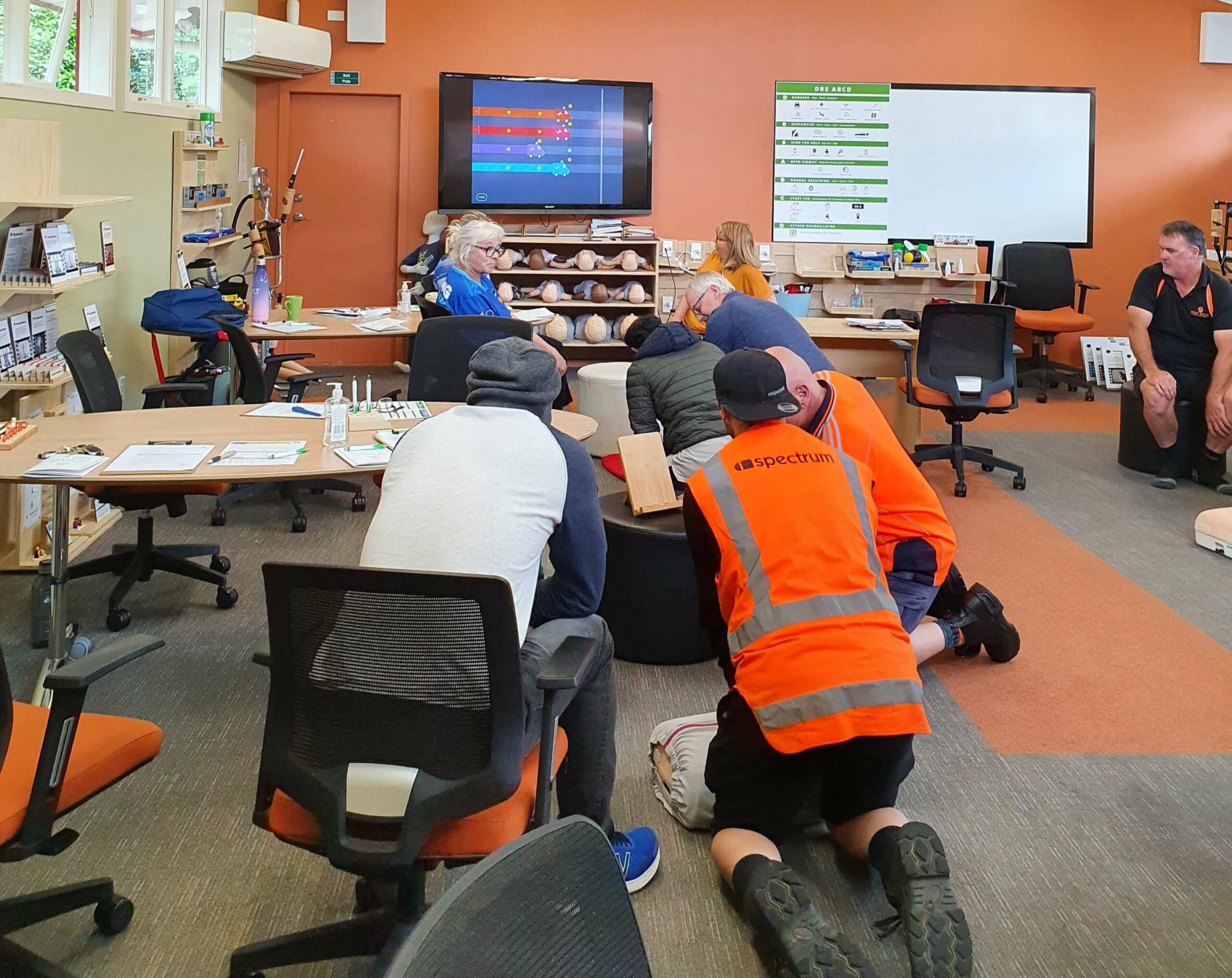 Trades sector pricing
---
If you are working in the trades sector you are eligible for our Trades discount.
 
Course fees and discounts for Trades sector
 
Workplace First Aider
Revalidation First Aid
Standard course fee
$225
$135
Less Trades sector discount
-$25
 
Less early payment discount
-$25
-$10
Course fee with all discounts
$175
$125
If you would like to have NZQA credits registered, please note that there is an additional cost of $15 per person.
View course schedule and make a booking
---
To view our course schedule and make a booking please click the button below. By using this booking form you will receive our Trades sector discount (pending eligibility confirmation). We will email you a confirmation with all the course details, including payment instructions.
You are not entering into any commitments by clicking the booking button until you submit your booking during the final step of the booking process.
Hear from our satisfied clients and learners
---
As someone who has been doing first aid courses for more than forty years and has been in the trainer seat for volunteer ambulance officers in times past, I want to compliment you on the excellent content and presentation of the half day I spent with you. It was relevant, life centred, (rather than text book centred), engaging, well paced, thorough, of sufficient depth. All together well done.
The training was awesome. The tutor is the man and deserves a pay rise. All jokes aside I've learned a lot and am confident in myself and my first aid training.
Consistent – year on year.
Roger is a 1st Aid legend!