About Us
Training you to become an effective First Aider in your workplace, home and community
We support workplaces and organisations in meeting their health and safety requirements relating to first aid through the delivery of training that meets compliance requirements, including those specified by NZQA, WorkSafe and industry-specific requirements.
Our flexible course styles and practical learning activities help you become confident in applying simple first aid tools. Our training breaks down barriers and fears that may prevent you from assisting in a medical or emergency situation. Our training prepares you with a simple action plan upon which to base your actions, ready for when your help is needed in an emergency.
Efficient bookings, online portal, and sector discounts
---
We understand that all workplaces need access to relevant first aid training.
We make booking first aid training as efficient and easy as possible. Simply complete the online booking form or, if you are an existing client, make bookings through the Practical Training Solutions online portal.
Our custom designed online portal allows you to manage all aspects of your or your people's (if you are organising training for others) first aid training. You can make bookings, view enrolment information, track training progress, make changes to existing bookings, and download certificates. Once you have completed your training with us, we send you reminders when it's time to renew certificates.
We support a wide range of sectors, industries and community groups through special discounts. Visit our website for more information about our sector discounts.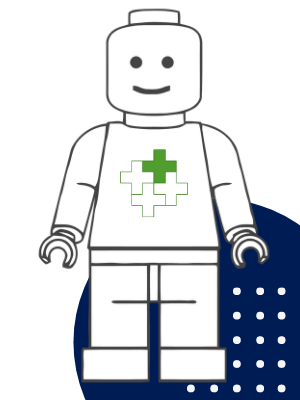 Hear from our satisfied clients and learners
Just quickly want to say the course was great on Saturday.  This was my first time and I learnt a lot so was stoked.
Just want to thank you for the opportunity to complete my first aid
training with Practical Training Solutions. I found the online assessment really valuable and allowed me to go back and check if needed.
The trainer I had this morning was amazing as well. I loved the set up you have for the practical assessment as well. I will definitely been sending all my teaching team to you for their training. Once again thank you for providing an amazing first aid course.
I would like to thank him [Tony] for his time and efforts that he gave us yesterday at our practical course.  I walked in there feeling nervous, but walked out feeling great and a lot more knowledgeable.  I thoroughly enjoyed myself and it was all thanks to his down-to-earth nature of teaching. 
I would highly recommend to my colleagues to take this course.
It was fantastic thank you! A really interactive and engaging course. A must do for all teachers!
I just wanted to say a massive Thank You from all of our staff at Te Aroha Primary School, everyone found the practical training awesome, lots of new things learned by all and done in a very enjoyable manner.
Thank you again for your help, the course/experience has been really wonderful. The team enjoyed the training for sure, while learning.
An excellent course and an excellent tutor. Practical Training is exactly what we got, tuned perfectly to the needs of the group.
Practical Training Solutions is a Private Training Establishment that has been granted registration by the New Zealand Qualifications Authority under the Education and Training Act 2020 and is a signatory to the Education (Pastoral Care of Tertiary and International Learners) Code of Practice 2021 under the Education and Training Act 2020. As a Category 2 Provider NZQA is confident in our educational performance and our capability in self-assessment.