First aid and competency training for electrical workers
Complies with the Electrical Workers Registration Board requirements
Our Electrical Competency course is an Electrical Workers Registration Board (EWRB) approved course for New Zealand registered electrical workers. Registered electrical workers must hold a practising license to carry out prescribed work, which must be renewed every two years. This course is what you require for your EWRB practising licence renewal.
The course is delivered in a 4-hours practical session together with registered electrical inspector, Allister McGregor.
The Electrical Competency course covers:
Electrical safety

Testing

CPR and general first aid
Obtain your EWRB relicensing competency training by attending our Electrical Competency course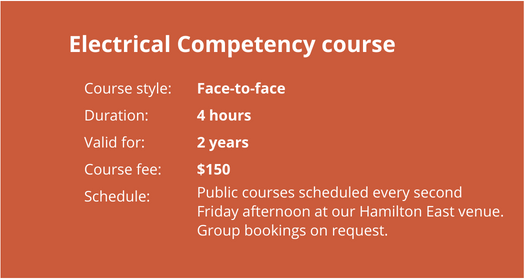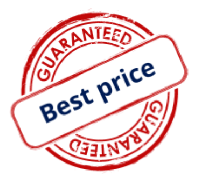 Discounted group booking rates with price guarantee: We beat any written quote for the same service and course by 15%
What else you need to know
Prerequisites
This course has no prerequisites but you need to have an acceptable level of spoken English and sufficient physical fitness to perform first aid skills, including performing CPR on the floor.
Where can I find out more about the competence programme requirements for electrical workers?
The requirements are described on the Electrical Workers Registration Board (EWRB) website. You can access it here or by clicking on the EWRB logo above. If you  would like to discuss these requirements with us, feel free to call us.
Make a booking
To view our course schedule and make a booking please click the button below. We will email you a confirmation with all the course details, including payment instructions. You are not entering into any commitments by clicking the booking button until you submit your booking during the final step of the booking process.