Tertiary Student Sector Discount
About this sector discount
---
We understand that tertiary students have to budget carefully. We'd like you to be first aid trained so that you can help your friends and family if they have a first aid emergency. We also know that many of you need to have a first aid certificate for your study or work. For these reasons we support you through reduced cost first aid training.
If you are a student at a university, polytechnic (for example Wintec Te Pūkenga) or a Private Training Establishment and have a valid ID card you are eligible for our Tertiary Sector discount.  The Tertiary Sector discount applies to our Workplace First Aider course, which meets NZQA, WorkSafe, and Ministry of Education requirements for most industries and workplaces. We also offer cost effective First Aid Revalidation and private group course.
To find out more about our first aid courses, please view our course information. To find out more about how to organise a private group course, please view our group booking information.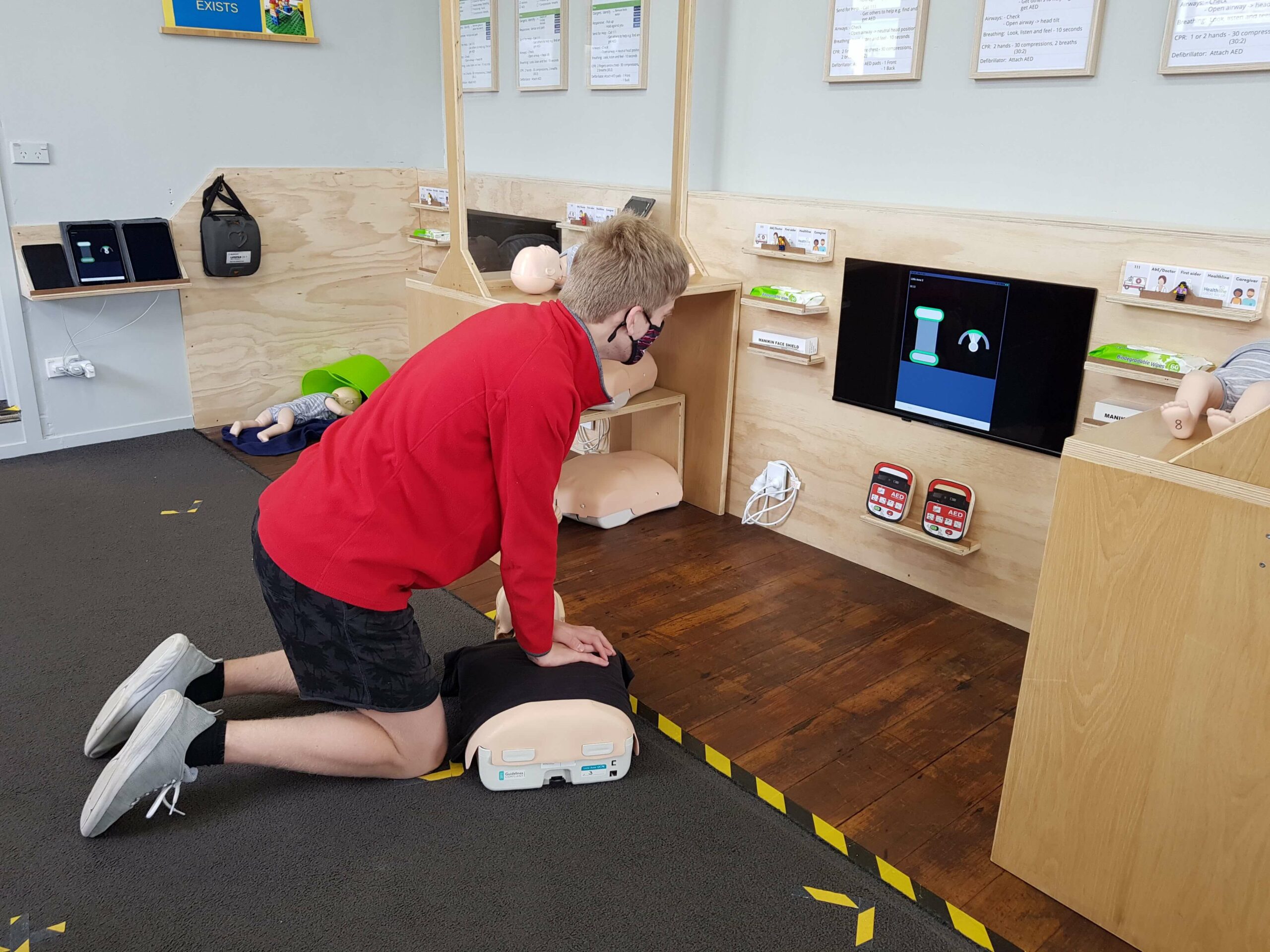 Tertiary sector pricing
---
If you study at a university, polytechnic (for example Wintec Te Pūkenga) or Private Training Establishment, you are probably eligible for our Tertiary Sector discount.
 
Course fees and discounts for Tertiary Students
 
Workplace First Aider
Revalidation First Aid
Standard course fee
$225
$135
Less tertiary student discount
-$50
 
Less early payment discount
-$40
-$10
Tertiary fee with all discounts
$135
$125
If you would like to have NZQA credits registered, please note that there is an additional cost of $15 per person.
View course schedule and make a booking
To view our course schedule and make a booking please click the button below. By using this booking form you will receive our Tertiary sector discount (pending eligibility confirmation). We will email you a confirmation with all the course details, including payment instructions.
You are not entering into any commitments by clicking the booking button until you submit your booking during the final step of the booking process.
Hear from our satisfied clients and learners
---
It was a comfortable learning environment. Being shy, I didn't feel pressured at all.
Awesome trainer, making us feel comfortable & confident to ask questions and get supported.
Excellent use of retrieval practice – great teaching technique. Instructor kept coming back to key points by [asking] specific questions.