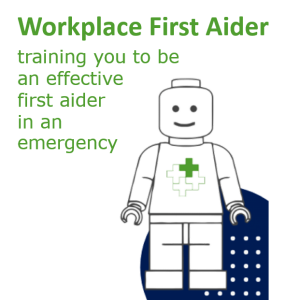 The Workplace First Aider course prepares you to be an effective first aider in your workplace, home or community.
What you will learn
As the first aider in an emergency situation it is critical to have a simple action plan already formed in your brain. You can then apply your plan and perform first aid until help arrives.
Our training prepares you with such an action plan. We teach you simple tools and repeat basic concepts throughout the training so that the most important aspects of first aid will be engrained in your memory, ready for the moment when you need to apply them.
We also explain to you why we teach certain tools because we understand that the most effective first aid comes from first aiders who understand the reasons for their actions and apply common sense to that understanding.
During your training you will have lots of time to practice and reinforce what you learn. After this online training you will participate in a practical session where you will do practical scenarios and learning activities to give you the practical skills that you need to be an effective first aider.